Dentist Yorba Linda, CA - Dr. Todd Auerbach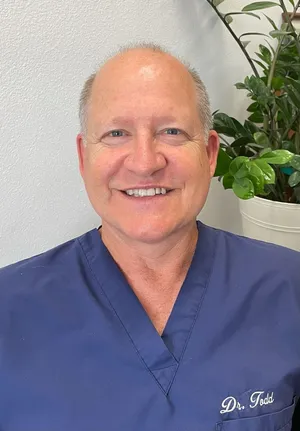 If you're looking for a trusted dental provider in Yorba Linda, CA, for yourself and/or your family, you're in the right place! Whether you're looking for a new dentist, just moved into the area or haven't been to the dentist for some time, your are always welcome to join us. You will receive the best quality dental care in a relaxed and comfortable atmosphere, where we strive to exceed your customer service experience. Our office uses state-of-the-art technology and practices up-to-date techniques.
Our commitment to our patients is to provide treatment options that don't just address symptoms of your problems, but the underlying causes. We can help you build better overall body wellness through a healthier mouth, concentrating on the mouth-body connection. We'd love to share with you how a healthier you is possible.
Do you know of anyone who may be struggling with Sleep Breathing Disorders? We provide Oral Appliance Therapy (DNA Appliance)® for Obstructive Sleep Apnea (OSA) and Temporomandibular joint Disorder (TMJ/TMD). We treat children and adults from ages 3 to you're never too old.
We can help children who are struggling with any of these symptoms with a Guidance Appliance. Please ask us how.
Swollen Adenoids & Tonsils

Low Grades in Math and Spelling

Dark Circles Under the Eyes
Do you know someone like Connor Deegan? Please watch his story and ask us how we can help.
We invite you to come by for a visit or give us a call if you have any questions. We look forward to hearing from you!
Call us, your Yorba Linda Dentist Today at (714) 777-2458 for your Appointment
---